SWANA's weekly wrap-up will keep you up-to-date with everything that is happening in SWANA and the solid waste industry.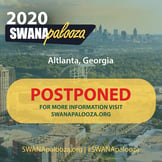 SWANApalooza has been postponed.
The Solid Waste Association of North America (SWANA) has been closely monitoring and evaluating the spread of coronavirus and the concerns of members and partners. The health and safety of attendees, speakers, exhibitors and staff must be our top priority. As a result, we will not be holding SWANApalooza on March 23–26 in Atlanta. Please visit SWANApalooza.org for the latest updates.
---
Industry Watch
SWANA's Guidance on Coronavirus (COVID-19). Learn More
OSHA's guidance on preparing workplaces for COVI-19. Read More
Waste and recycling trade groups issue coronavirus guidance for worker safety. Read More
Coronavirus, communication, and ROI. Read More
Baltimore council members back goal of "zero waste" by 2040 amid incinerator litigation. Read More
The average garbage truck driver salary (and 14 other facts about the gig). Read More
A rundown on mitigating the effects of garbage can pests. Read More
Electric refuse trucks on the road or on the way in rising number of states. Read More
End of Waste Foundation ramps up glass recycling platform, aims for $10M investment. Read More
Milwaukee moving to biweekly recycling pickup. Read More
Joyce's legislation aims to expand recycling by clearing up policy confusion. Read More
Virginia addresses challenges of glass recycling. Read More
Yolanda Richmond drives garbage truck and collects trash in male dominated field. Read More
Can the zero-waste movement survive the coronavirus. Read More