In honor of International Women's Day on March 8, SWANA is highlighting women in the industry who have shown their dedication and hard work. In this male-dominated industry, each woman has had her own unique experience.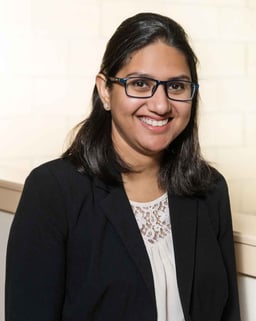 Dr. Sonia Samir is a Civil Engineer in PSC's Environmental Sector. She is a licensed professional at the state of Texas. Her experience includes landfill design, landfill permitting, permit modifications, cell construction and design, landfill slope stability, leachate collection system design, annual volume calculations, landfill emissions, permit by rule, some air permitting and GHG emissions reporting. She also has solid waste research experience in municipal solid waste (MSW) characteristics, bioreactor landfill design and operation, resistivity imaging for moisture distribution within the landfill, evapotranspiration (ET)/water balance (WB) final cover systems, landfill gas to energy, methane emissions modeling, and landfill mining.
Dr. Samir is committed to developing industry young professionals (YP). She has been active in ensuring university students are connected to SWANA, so they choose solid waste industry. She has helped host TxSWANA webinar and other networking and engagement events for TxSWANA annual conferences, as part of TxSWANA YP leadership team. Dr. Samir has been serving as Region 3 YP Representative for SWANA since 2018, acting as a liaison between SWANA YP leadership and Region 3 SWANA YP Chapter leaders. She recently joined the SWANA YP Steering Committee, the leadership team for SWANA YPs.
We talked to Dr. Samir to learn more about her perspective and experience in the industry.
How long have you been in the industry?
Sonia Samir (SS): I have been working in the solid waste industry for 6 years.
How did you get into the industry?
SS: I pursued my Master's and PhD at the University of Texas at Arlington and worked as a Graduate Research Assistant in solid waste management research. That inspired me to continue my career in Solid Waste Management.
What is it like being a woman in this industry?
SS: Being a woman in any industry is challenging and Solid Waste is no different, but women can be as successful as men in every industry.
What challenges did you have to overcome?
SS: I have to struggle most with people's perception. Young woman engineers in the construction site is not very common. One of the things I frequently heard while being out in a landfill construction site is that people think of an "engineer" as an old MAN!
What progress have you seen being made in the industry?
SS: Women have emerged to leadership role in this industry and their success is inspiring the next generation of talented young women to be involved in Solid Waste.
What progress do you hope to see for the future?
SS: The solid waste industry is very dynamic and has opportunity in problem solving. I hope that women in STEM (Science, Technology, Engineering and Mathematics) will rethink "trash" to be a career. With waste management being high on the public agenda, it needs to attract a wider group of people to tackle the issues in the industry. It is vital that gender equality policies and changing stereotypes on gender roles are encouraging and opening opportunities for women to take more active roles in the waste management sector.
Who is your role model?
SS: My role model is my mother. She has persistence and amazing capabilities for solving problems. I remember I called her once when I was in grad school because I was really upset and ready to give up. She told me "Did you expect to get your PhD without any struggle!" Her words struck me. Since then I always reminded myself in any difficult situation that persistence is the key to success.
Do you consider yourself a pioneer in the industry? If not, what do you think it takes to be a pioneer?
SS: I do not consider myself as a pioneer. In my opinion we have pioneer women in this industry, whom I admire and follow. The ones who inspire me everyday to make a difference in solid waste management.
What accomplishments are you most proud of?
SS: My proudest accomplishment is my daughter who is inspired to be an Engineer like mommy!
What advice do you have for other women entering a male-dominated industry?
SS: Let no one discourage you from what you want to be! !
---
Sarah Beidleman, Marketing Coordinator, SWANA
Sarah is the Marketing Coordinator at SWANA. She enjoys meeting SWANA members and hearing their stories from the industry. Whether on the beach or in the mountains, Sarah's favorite way to spend her free time is heading outside and traveling.